Hello!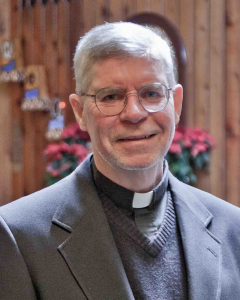 I am the new Retired Priest that moved into Immaculate Conception Parish on Wednesday, August 26, 2020. On August 26, I retired having served the last six years as the Pastor of Saint Agnes Church, Greenport. Before that I served as the Pastor of Saint Anthony of Padua Church in Rocky Point (12 years) and the Pastor of Saint Anthony of Padua Church in East Northport (12 years). Before that I was an associate Pastor in Infant Jesus Parish, Port Jefferson, St. Peter the Apostle Parish, Islip Terrace and Saint Mary's Parish, Manhasset. I also was on the Faculty of St. Pius X High School Seminary in Uniondale. I was ordained a Priest May 26, 1973 in Saint Agnes Cathedral, Rockville Centre.
I am very grateful to Father Mike for accepting me and welcoming me here to Immaculate Conception Parish as a Retired Priest. I have heard many good things about your Pastor and your Parish!
After 47 years of active Priestly Ministry, I look very much forward to this new Chapter in my Life. I also look forward to meeting you and ministering to you in any way that I can.
Let us pray for one another as we strive to serve the Lord with joy!
Father Richard Hoerning
September 2020
To reach Father Richard:
E-Mail Address: rph11944@gmail.com
Phone: 631.288.1423